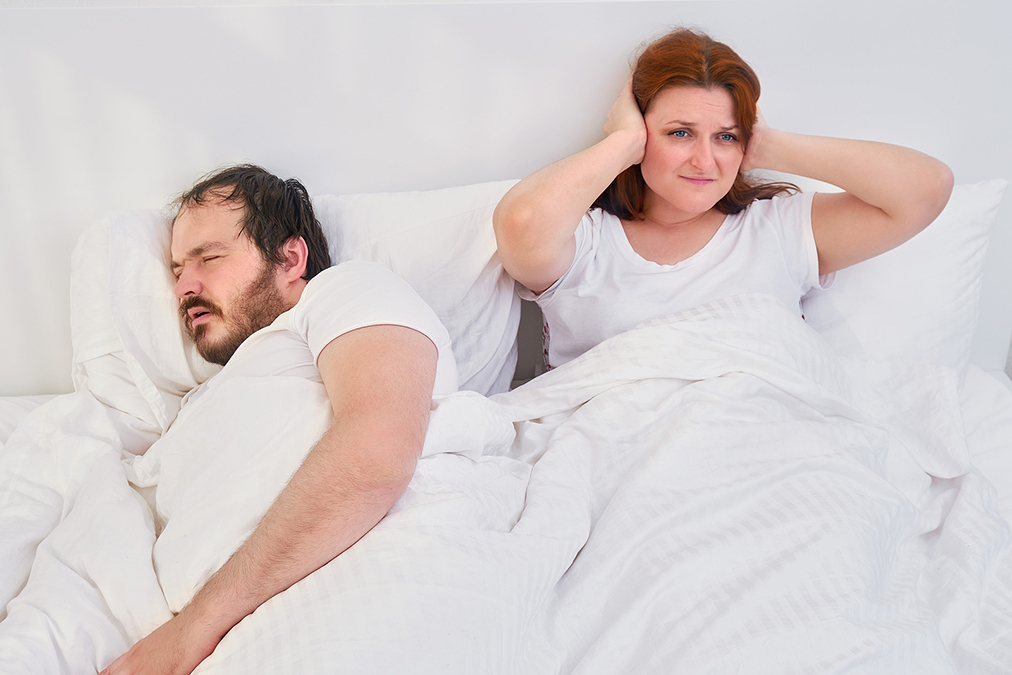 Most people who snore loudly have underlying sleep apnea—most often undiagnosed.
If you belong to this group, then you're at a drastically higher risk of developing dementia, according to a new study published in the Journal of Alzheimer's Disease.
The good news is that it's very easy to eliminate snoring, sleep apnea, and dementia in one blow.
The team of Australian researchers knew that previous research had found a relationship between sleep apnea and dementia, with sleep apnea sufferers being more likely to develop dementia than people without sleep disorders.
But since very little research existed that actually examined the brains of sleep apnea sufferers to compare them with those of good sleepers, they decided to close this research gap.
As a target, they decided to focus on a protein called beta-amyloid that is often found in the blood vessels of the brains of people with dementia and Alzheimer's disease.
They recruited 46 subjects—34 with untreated diagnosed sleep apnea and 12 who had no symptoms of sleep disorders. The former group had an average age of 57.5 and the latter of 58.5.
They were first given a polysomnogram, which is a sleep study that identifies sleep disorders. It measures indicators like breathing rate, blood oxygen levels, heart rate, eye movements, muscle activity, and brain waves.
They were then given a PET scan to measure the amyloid levels in their brains. The scientists also collected information regarding their demographic details and moods.
The subjects with sleep apnea turned out to have higher levels of the amyloid protein in their brains, which shows why they were more likely to develop Alzheimer's.
Those with severe sleep apnea had higher amyloid burdens than those with mild sleep apnea, which explains why previous studies had found the dementia risk to be the greatest in people with a severe form of this condition.
Not only did people with sleep apnea have a higher amyloid burden, they also suffered from poorer sleep efficiency. In other words, they managed to get less good sleep during the same amount of time spent sleeping than their peers.
They also spent less time in sleep stage 3, which is the stage of deep sleep during which your body regenerates and repairs itself.
All this makes sense because I've been preaching for years that dementia is caused by a lack of oxygen to the brain, and that's exactly what sleep apnea does. So if you're already suffering dementia, then make sure you click here to learn how to load your brain with oxygen to beat dementia…
And if you snore loudly or have been diagnosed with sleep apnea, click here to learn simple throat exercises that eliminate snoring and sleep apnea in as little as three minutes…