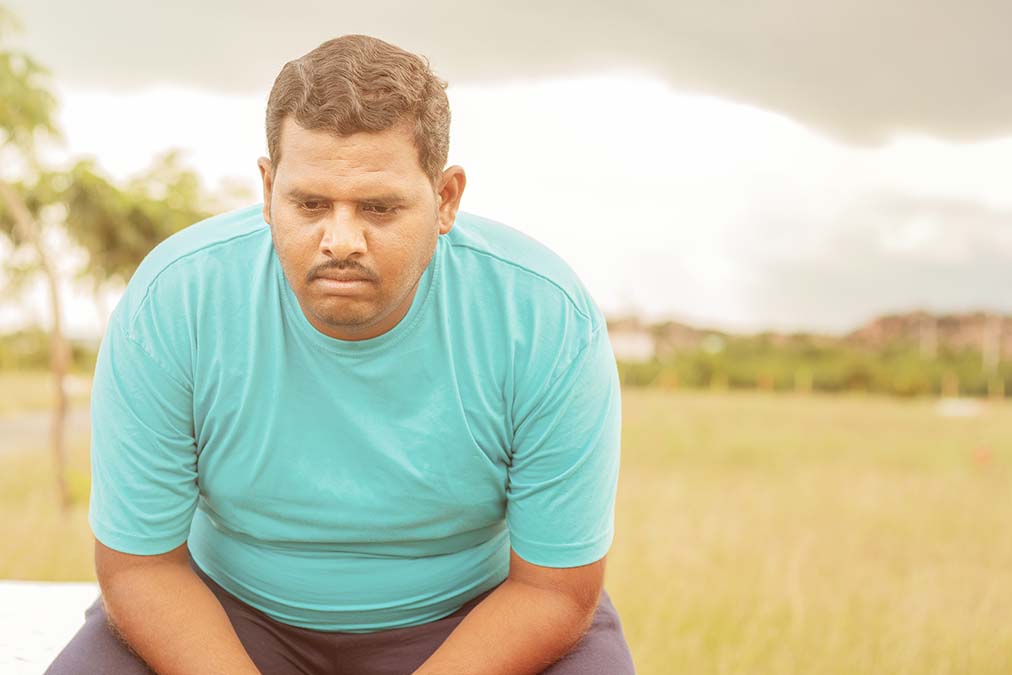 Low testosterone level leads to ED.
Being overweight lowers testosterone levels.
High blood sugar (type 2 diabetes) also lowers testosterone levels.
So, to raise testosterone levels, and combat ED, is it more effective to lose weight or lower blood sugar?
A new study published in the Journal Andrology reveals the answer to this important question.
Obesity and diabetes interfere with your endocrine system that produces your hormones, so researchers set out to find which body weight and glycemic controls contributed the most to hypogonadism.
The study involved 71 men with mild-to-moderate ED. They were obese and had uncontrolled type 2 diabetes, meaning that they did nothing to lower their blood glucose scores.
The researchers asked the men to start exercising and to eat healthier diets to start losing weight.
They also gave them prescriptions for glucose-lowering drugs.
They assessed their testosterone levels after three months and again after 12 months.
By the end of the study, only 34 percent had reached a testosterone level equal to or greater than 300 ng/dL, stressing how big a problem obesity and diabetes are for testosterone levels, as normal levels are between 550 and 650 ng/dL.
When the researchers divided them into a group that lost weight and a group whose blood glucose dropped, only the former group managed to achieve the latter testosterone score.
To be precise, 94 percent of the men who had lost 10 percent or more of their weight had testosterone scores of 300 ng/dL or greater. In contrast, none of the men who had dropped their glucose to a HbA1c score of less than 6.5 percent managed it.
This means that dropping your blood glucose is not useful for combatting ED if that ED is caused by obesity and diabetes, not even with the world's best drugs. Healthy dieting and exercise contribute much more to the alleviation of ED.
Diet and exercise alone aren't enough to rid you of your ED completely. To do this, you need to follow these simple drug-free exercises that take as little as 5 minutes a day to start seeing immediate results…
And to reverse your diabetes to improve your ED and overall health, here is the exact 3-step strategy hundreds of readers have used to completely reverse Type 2 Diabetes in 28 days or less…