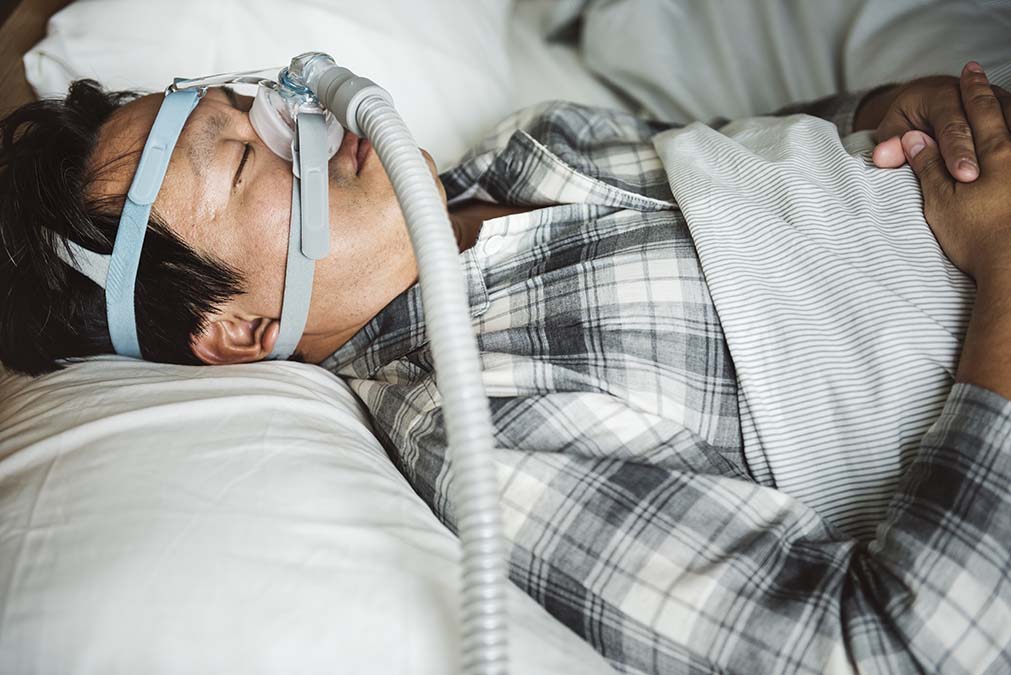 You may not have heard of multiple myeloma, but if you suffer from sleep apnea then you really need to know about it.
It's an untreatable type of blood cancer that can be deadly, and a study in the latest edition of the American Journal of Physiology shows that people with sleep apnea are more likely to develop this condition than people who breathe normally in their sleep.
Multiple myeloma is so pernicious because it interferes with your body's production of both red and white blood cells. Firstly, it forms in white blood cells called plasma cells (which our immune system uses these to make the antibodies which fight off viruses and bacteria) then it moves into bone marrow where it prevents the production of healthy red blood cells.
Once this happens, your body can no longer fight off infections, you suffer from anemia, your kidneys begin to fail, and your bones are destroyed. It's a pretty pitiless condition, but what's the link to sleep apnea?
From previous studies, Iowa University researchers new that chronic intermittent hypoxia drives cancer tumor progression. Or in layman's terms, low blood oxygen helps tumors grow. So, they wondered if sleep apnea might be playing a part in the development of multiple myeloma.
So, they bred mice that were genetically multiple myeloma-resistant. Then they injected them with malignant mouse multiple myeloma cells and stimulated sleep apnea in some of them.
There were intrigued to find a huge difference between the two groups. 67 percent of the sleep apnea group developed multiple myeloma, but only 12 percent of the normal breathers succumbed to the illness.
Now, of course, this is only a study of mice, but it points strongly towards a connection between the intermittent low blood oxygen levels caused by sleep apnea and multiple myeloma.
Interestingly, the researchers also found that mice whose blood oxygen was permanently low didn't have problems with multiple myeloma. If that was a problem then presumably we would already know about it, because everyone living high up in the mountains would have this cancer!
It wasn't the lack of oxygen, but the intermittent lack of oxygen that seemed to be driving the cancer. And the longer the duration of the intermittent breathing, the more aggressive the cancer became.
If the conclusions are true for humans too, it means that sleep apnea sufferers who try to catch up on their sleep during the day are actually making things worse, because longer periods of intermittent breathing pose the largest multiple myeloma risk.
Luckily there are tried and tested methods for eliminating snoring and sleep apnea in as little as three minutes. Take a look at the easy throat exercises here to find out more…