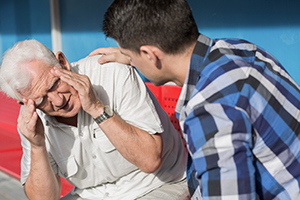 Vertigo is often considered very difficult to diagnose and treat. However, a new study published in the journal, The Laryngoscope, reveals a simple cause and potential cure for the most common form of vertigo.
The cause is a simple hormone deficiency in postmenopausal women, and a method already exists to boost the production of this hormone.
There may be a simpler solution than going the medical route.
Researchers have studied benign paroxysmal positional vertigo that normally occurs when you move your head. The symptoms are extreme dizziness and even nausea and vomiting in the worst cases.
Oestradiol is one type of the female sex hormone oestrogen. The other types are estriol and estrone.
The researchers drew blood from women between the ages of 50 and 80 who had presented with vertigo. They used a group of women without vertigo as a control.
They found that those with vertigo had the lowest oestradiol levels, and those without vertigo had normal or close to normal oestradiol scores.
To confirm these findings, they gave female rats hormone replacement therapy to replace the oestradiol they lacked.
Consistent with their findings, the oestradiol replacement led to an increase in a protein called otoconin 90. When otoconin 90 is in abundant supply, you are less likely to develop benign paroxysmal positional vertigo.
The good news is there is an even simpler way to boost your oestradiol level and get rid of other menopause symptoms. I'll explain that right here…
If you're suffering from vertigo, test out the simple vertigo and dizziness exercises found here. They help almost everyone, usually within a few days…