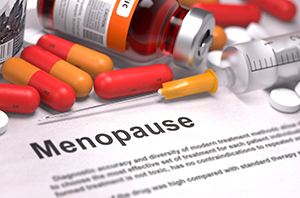 Sleep apnoea is much more common among men than women.
But there is one thing that occurs among women that directly leads to sleep apnoea. By tackling this condition, women can reverse sleep apnoea.
Some women get through menopause without severe symptoms, but many others struggle with extreme hot flashes and night sweats.
According to a new study in Menopause, the journal of the North American Menopause Society, the latter group may be at serious risk of sleep apnoea.
They asked 1,691 women who visited the Women's Health Clinic at Mayo Clinic in Rochester to complete questionnaires to assess the severity of their sleep apnoea and their menopause symptoms.
Because it is not ideal to test sleep apnoea via a questionnaire, women were asked about their sleep quality, sleep duration, daytime sleepiness, weight, blood pressure, age, and other factors that indicate that they are at risk of sleep apnoea.
The researchers then ranked the women according to the likelihood that they had sleep apnoea.
Those who were the most likely to have sleep apnoea were also the ones suffering from the worst hot flashes.
The good news is that the symptoms of menopause can be drastically improved and most often completely avoided by the simple lifestyle changes explained here…
If you're suffering from sleep apnoea (or snoring), try out the simple breathing exercises found here…