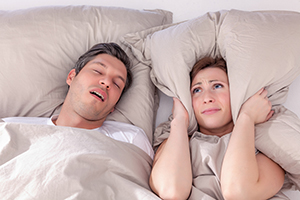 Do you sometimes feel like your heart flip-flops or even skips a beat here and there? Do you get lightheaded and begin to gasp for air?
Now, do you snore?
These unrelated questions may actually be leading you to discover a condition that increases your stroke risk fivefold.
Fortunately, you can easily avoid this if you take action soon enough.
Atrial fibrillation occurs when the two upper chambers of your heart beat irregularly and out of rhythm with the two bottom chambers.
It increases your risk of stroke 500%.
If you have it, you will feel heart palpitations, weakness, shortness of breath, dizziness, and occasionally chest pains.
Many people don't even know that they have it, because the symptoms come and go and people usually pay attention to a heart problem only when it doesn't go away.
There is often a direct trigger for atrial fibrillation. So, if identified right, the solution may be as simple as cutting down on coffee or stress. Although doctors often temporarily use medication or electrical cardioversion.
Now sleep apnea has been discovered as a strong trigger.
23 people who needed electrical cardioversion at the University Hospital of Umeå were offered tests for sleep apnea.
None of them had been diagnosed with sleep apnea before. But when tested, incredibly, over 80% of patients with atrial fibrillation also had sleep apnea.
Since they checked for sleep apnea before and after the electrical cardioversion therapy, they also found that this therapy did not remedy the patient's sleep apnea.
Making us think that it's sleep apnea that causes atrial fibrillation, not the other way around.
So, common sense tells us that by treating your sleep apnea, you should be able to reverse atrial fibrillation naturally, without medications.
The only way to cure (not just treat) snoring and sleep apnea is using simple exercises to strengthen the muscles around your breathing passages. This will keep your throat open throughout the night, therefore avoiding the dreadful choking episodes.
Learn more about these simple exercises and how they can cure your snoring and sleep apnea in as little as 3 minutes here…