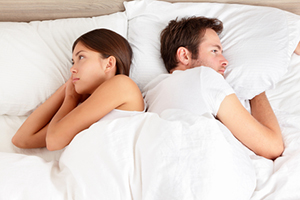 The old way of treating ED: open a bottle of medication, pop a pill in your mouth, and have the forlorn hope that you won't experience any unpleasant side effects.
The new way: this device (we'll talk about it in the article!).
It's especially great if you've got diabetes (but also if you don't) and you struggle to maintain an erection, even with medication.
But either way, this device is one more tool in your arsenal to beat ED. And it's inexpensive, too. What's more, you can use it from the comfort of your home.
A team of researchers based in Sun Yat Sun University in China identified how many patients with diabetes found that it was no easy feat to cure erectile dysfunction simply with the help of drugs. For those patients, a combination of vacuum therapy and drugs were recommended with effective results.
Before we look into how successful the treatment procedure was, let's first see what a vacuum pump is and how it works.
A vacuum device, which is sometimes used to treat erection problems (erectile dysfunction), is a tube made of plastic that fits around the penis. You coat the base of the penis with lubricant and insert the penis into the tube. Air is pumped out of the tube, which creates a vacuum. The vacuum helps blood flow into the penis, producing an erection-like state in about 5 minutes. A constrictive band is placed around the base of the penis to maintain the erection, and the tube is removed.
Now back to the research – For the study, 66 participants were enrolled, all of whom suffered from diabetes and experienced erectile dysfunction for at least 6 months. The participants had been administered 100 milligrams of Sildenafil (Viagra) but it did not achieve the desired results.
The participants were divided into two groups, one receiving only vacuum erection device treatment and the other group receiving a combination of vacuum device and Viagra.
The performance of the patients was assessed periodically. The results showed that the group using the combination fared extremely well. The percentage of erection achieved increased from 47 percent to 73 percent. After 3 months 70 percent of the participants reported better satisfaction in sexual intercourse compared to 47 percent before treatment.
Although these pumps have shown some level of success, there are still big risk of all kind of side effects. Especially since most patients still needed medications. Plus obviously it is extremely inconvenience to have to "pump it up" for five minutes every time you want to have sex.
So what you need is a way to get rid of erectile dysfunction for good – once and for all.
And here's a tested, step-by-step erectile mastery exercises that have given men glowing self-confidence and increased stamina and sex drive. No medications. All you need is your body (really). Click here to learn more.