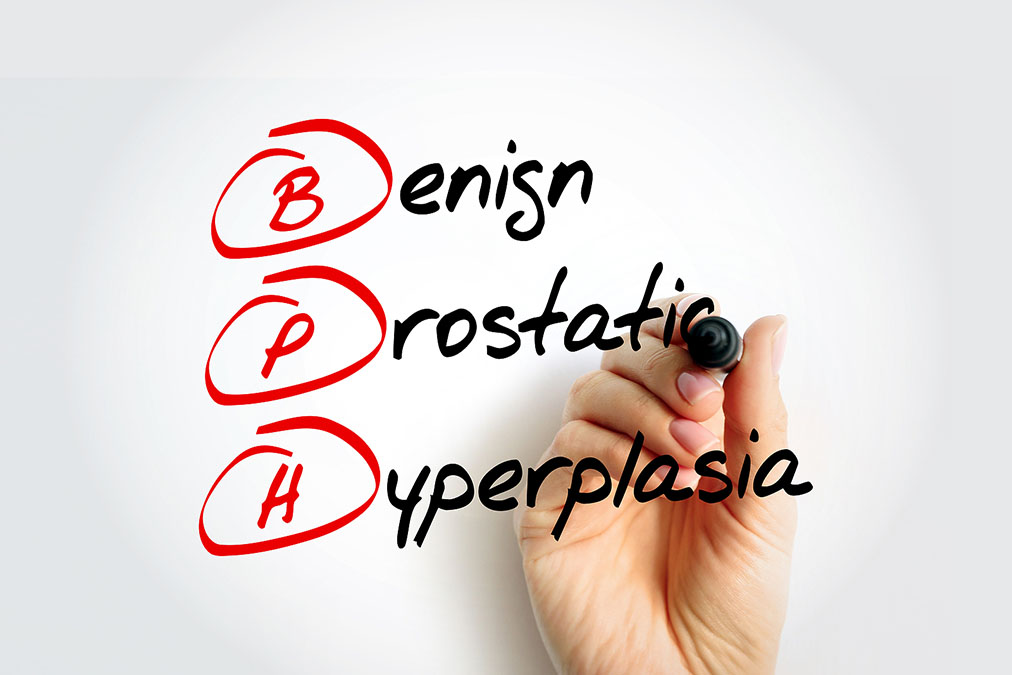 While doctors are unsure as to the causes of an enlarged prostate, the condition is thought to be linked to the hormonal changes that happen as men age.
These are not easy to reverse and until now doctors have been unable to heal an enlarged prostate.
But a new study published in Scientific Reports has revealed a common-sense cause of enlarged prostate, one that is easily treatable with simple lifestyle changes.
In addition to age-related hormonal changes, recent research suggests that inflammation might play a significant role in the development of an enlarged prostate. This study investigated the potential to diagnose an enlarged prostate by testing for inflammatory substances in the blood, with the findings representing a breakthrough in early detection.
Between January and November 2022 at Alzahraa University Hospital, researchers studied 80 men divided into two groups: 40 with and 40 without an enlarged prostate.
Participants were assessed using various methods, including the International Prostate Symptom Score (IPSS), prostate size measurements, and prostate-specific antigen levels. High scores on all three tests indicated the presence of an enlarged prostate.
In addition, blood samples were taken to detect systemic inflammation. The inflammatory indexes used included the platelet-to-lymphocyte ratio (PLR), neutrophil-to-lymphocyte ratio (NLR), and systemic immune-inflammation index (SII).
Researchers then checked whether participants with prostate issues also suffered from systemic inflammation.
So, could these inflammatory indexes be used to effectively diagnose an enlarged prostate?
1. Most importantly, all three measurements of inflammation were proven to diagnose an enlarged prostate, with accuracy between 99 and 100%.

2. When comparing participants with severe and moderate IPSS scores, 70 versus 47% had high NLR values, 65 versus 60% had high SII values, and 60 versus 53% had high PLR values.

3. Among those with large prostate measurements, 69% had high SII values, 61% had high NLR values, and 58% had high PLR values.
The results of this study are promising and suggest that inflammatory markers found in our blood can be valuable tools for diagnosing an enlarged prostate. These measurements demonstrated excellent diagnostic accuracy, and their use could help in the early identification of this common condition. Early diagnosis is vital: the earlier an enlarged prostate is diagnosed; the sooner treatment can begin.
Moreover, as inflammation contributes to the condition, these findings also reveal that an enlarged prostate can be healed by fighting inflammation.
I have helped thousands of men to rid themselves of all symptoms of an enlarged prostate and achieve a significant reduction in inflammation. These methods are completely natural and based on simple lifestyle changes. Here are the exact steps to follow…