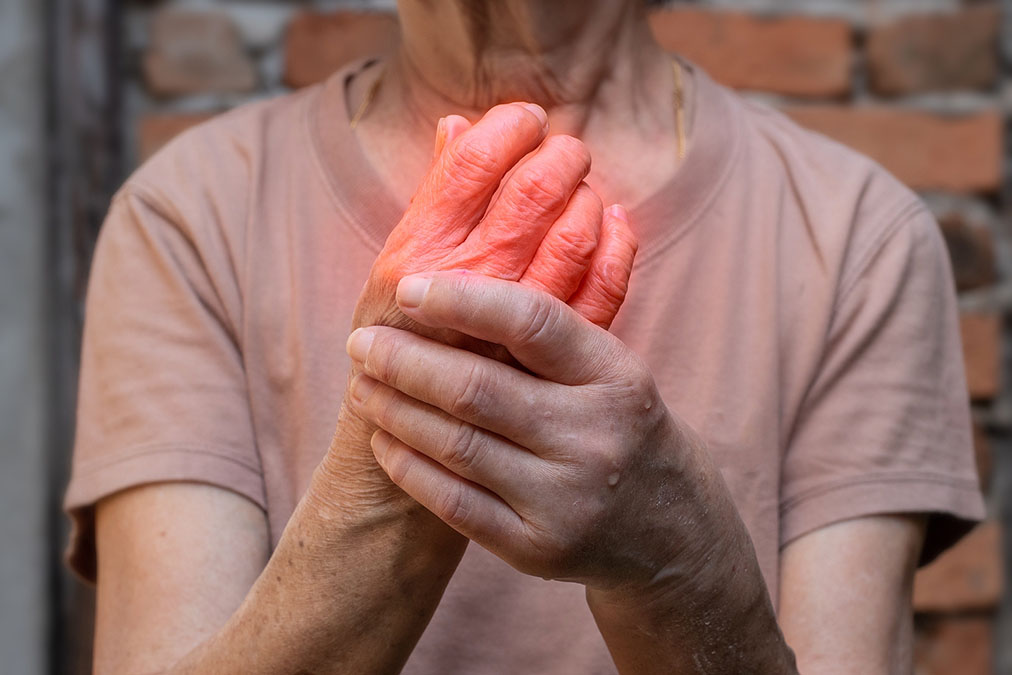 Gout is an extremely painful condition with often unexplainable and unpredictable flare-ups. So it's no wonder that many people with gout also suffer anxiety.
Just how much anxiety people with gout suffer was revealed in a new study in BMC Rheumatology, and the results were quite shocking.
The study used population-based administrative health data from British Columbia, Canada, covering the period from January 1, 1990, to March 31, 2018. The data included information on demographics, outpatient visits, and inpatient visits.
The researchers identified gout cases and matched them with non-gout controls. In addition, they assessed their subjects' depression and anxiety using the International Classification of Diseases coding.
The researchers also adjusted for age, sex, income, residence, co-occurring conditions, and health care utilization to ensure that none of them interfered with the results.
They included 157,426 cases of gout and the same number of non-gout controls, with both groups having a similar demographic distribution (60.2% male, average age of 57 years).
This is what they found.
1. Compared with the 12.9 per 1,000 person-years of depression in gout patients, the prevalence of depression was 11.1 per 1,000 person-years in non-gout controls.

2. After adjusting for various factors, those with gout had an 8% higher risk of developing depression.

3. Compared with the 5.4 per 1000 person-years of anxiety in gout patients, the prevalence of anxiety was 4.6 per 1000 person-years in non-gout controls.

4. Gout patients had a 10% higher risk of developing anxiety.
Therefore, this study shows an increased incidence of depression and anxiety following a gout diagnosis when compared to non-gout controls. These results underscore the importance of considering not just the physical impacts but also the psychological impacts of gout.
The good news is that it's quite easy to heal gout. Thousands of readers have done just that using the simple natural steps explained here …
And if you're suffering anxiety, please don't take it lightly. Use the simple approach explained here to rid yourself of anxiety in days …