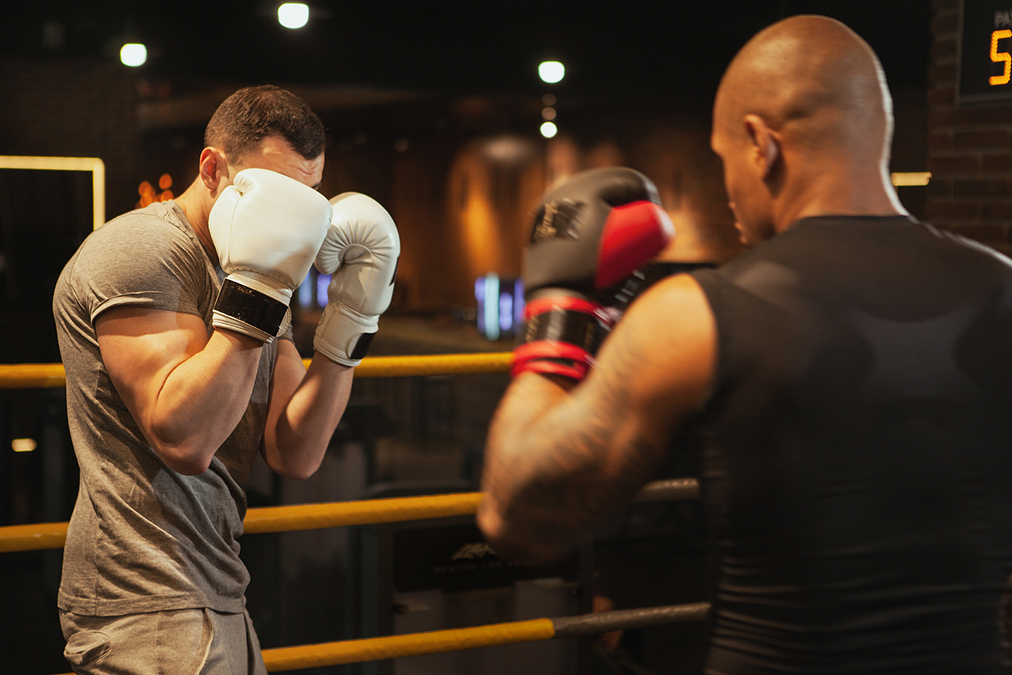 Plenty of research exists on the benefits of exercise for Parkinson's disease patients.
But the best exercise, according to a new study presented at the 2022 Annual Meeting of the American Academy of Neurology, may surprise you.
This is because it's a sport that has often been claimed to cause Parkinson's in the first place.
But now it's been shown to drastically improve Parkinson's.
Researchers at Rush University Medical Center noticed that although some studies had been published on the positive effects of boxing on the motor symptoms of Parkinson's disease, no studies existed on its effects on non-motor symptoms such as depression and apathy.
Because they were aware that non-motor symptoms could be as destructive as the motor symptoms, they decided to investigate whether boxing could relieve both motor and non-motor symptoms.
They were hoping that boxing could relieve apathy as this problem is extremely difficult to treat.
For their study, they recruited 14 Parkinson's sufferers, who were all still independent but struggling with tremors, movement difficulties, walking problems, and poor posture. On average, they had suffered from Parkinson's for 7.9 years.
Their average age was 62.2 years, and 57% of them were male.
They enrolled all their subjects in a 12-week community-based boxing program, and a neurologist administered a variety of questionnaires and examinations at the beginning and at the end of these 12 weeks.
This is what they discovered in the boxers:
1. They improved significantly on the MDS-Unified Parkinson's Disease Rating Scale. This scale assesses the patient's motor and non-motor experiences, motor complications, and includes a motor symptom examination.

2. They improved on the MDS Non-Motor Rating Scale. This scale assesses the severity and frequency of non-motor symptoms such as fatigue, urinary symptoms, muscle pain, and memory problems.

3. They improved on the Hamilton Depression Rating Scale.

4. There was, however, no change on the Lilli Apathy Rating Scale, the Parkinson's Disease Questionaire-39 (a general quality of life assessment), and the Schwab and England Activities of Daily Living scale.
This means that boxing could improve their motor function, depression, anxiety, motivation, and pain, but not their apathy, general quality of life, and daily activities.
According to the scientists, boxing might be effective because it combines high intensity cardiovascular exercise with strength training, flexibility, footwork, and balance. As such, it is a better all-round solution than most exercise types.
In addition, there is a cognitive element to boxing because participants have to calculate the appropriateness of the different moves at different times.
But boxing is not enough to completely stop the progression of Parkinson's or even reverse it. To do that you need to apply the simple lifestyle changes explained here…