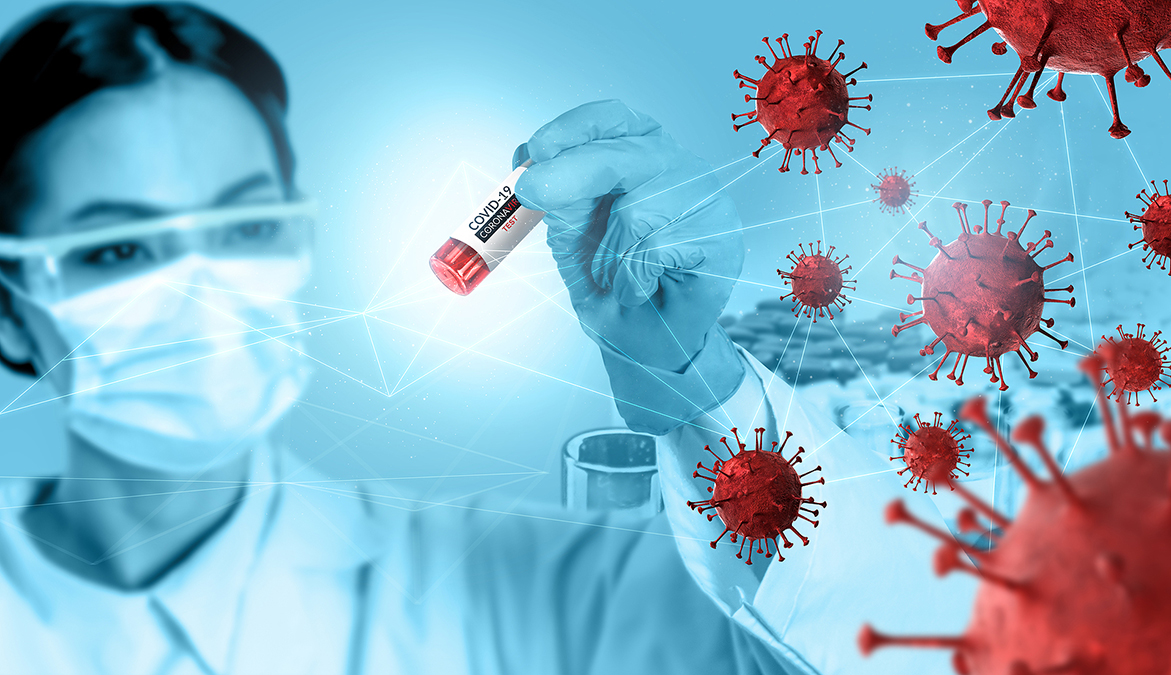 For someone who is in intensive care with COVID-19, worrying about ED seems like something of a luxury.
But if you had COVID-19 and managed to shake it off some time ago and you are now struggling with ED, you're not alone, as explained in a new study in the Journal of Endocrinological Investigation.
Many doctors have reported seeing patients who complain of ED (erectile dysfunction) months after recovering from COVID-19, but most of these reports have been anecdotal and are yet to be confirmed by proper scientific studies. But while studies on the relationship between ED and COVID-19 are scarce, there is enough emerging research to make one wonder whether ED could well be a long-term consequence of the serious illness.
Researchers from the University of Rome decided to survey this literature in preparation for the time when the world can turn its attention to the long-term consequences of COVID-19 survival.
Many of the studies they surveyed provided substantial amounts of anecdotal evidence that people who were infected with the SARS-CoV-2 virus complained of ED months after their recovery.
They identified some important possible causes of this relationship from the literature:
1. Vascular symptoms. Due to damage to blood vessels, heart disease causes ED. Erections are only possible if the blood vessels in your penis are flexible enough to allow for the influx and outflow of blood. Because COVID-19 causes so much systemic inflammation, it can damage these blood vessels and thus make it difficult to achieve satisfactory erections. Many studies have linked COVID-19 to serious damage to the linings of the blood vessels (endothelial dysfunction) throughout the body.
2. Psychological damage. The pandemic has increased rates of depression, anxiety, and post-traumatic stress disorder, especially for people who have become seriously ill as a result of the virus. Sexual performance is linked to psychological well-being, so the rise in mental health problems may partly explain the increase of ED.
3. Low testosterone. Low testosterone levels have been tested in COVID-19 patients up to weeks after recovery. Post-mortem examinations of testicular tissue have also found testicular damage. Testosterone is not only necessary for strong erections, but also helps to suppress inflammation by helping to increase anti-inflammatory chemicals in your body.
4. Underlying conditions. It is likely that the people who suffered the worst bouts of COVID-19 were those who already had pre-existing conditions like heart disease and diabetes. Since COVID-19 may have exacerbated these conditions, and since ED is a consequence of both heart disease and diabetes, COVID-19 may have pushed survivors from subclinical into detectable ED.
5. Medication. COVID-19 has worsened the status of patients' heart disease and doctors have prescribed heart disease drugs combat this. Unfortunately, many of these drugs can cause ED. the most common culprits being β-blockers.
Putting all these factors together, it seems quite possible that COVID-19 can lead to ED, even after recovery.
The good news, though, is that no matter what caused your Erectile Dysfunction in the first place, you can use some easy home exercises—found here—to fully regain your sexual stamina in time for tonight…