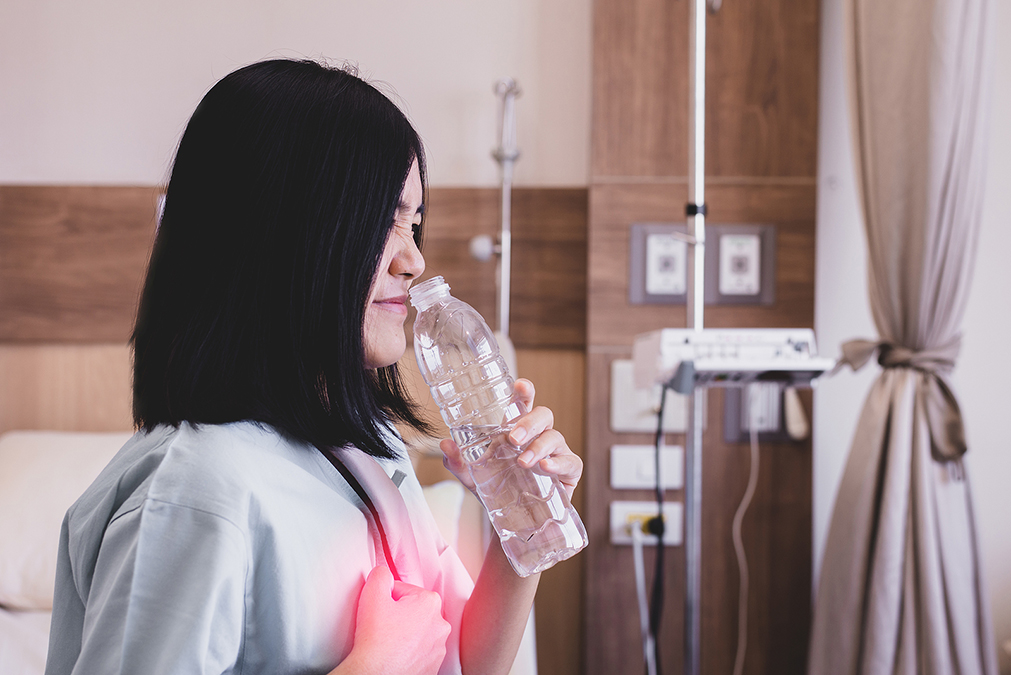 Around 20% of the population suffers from acid reflux.
The traditional medical system has no solution except popping PPI pills, which can cause serious side effects—from stomach cancer to depression.
This is a shame, because a new study published in in the journal Digestive and Liver Disease reveals a shocking discovery.
Apparently, most cases of acid reflux are caused by easily identifiable and avoidable lifestyle factors. So there's no need for PPIs anymore.
Scientists from the Beijing University of Chinese Medicine identified 23 studies investigating environmental factors that contribute to acid reflux.
From these studies, they identified seven primary risk factors for acid reflux: being overweight or obese, having fat deposited around the abdomen, smoking, consuming alcohol, using nonsteroidal anti-inflammatory drugs (NSAIDs), drinking coffee, and have a stomach bacterium called Helicobacter pylori.
The most serious of these risk factors are the ones that cause both gastroesophageal reflux disease (GERD) and erosive esophagitis together. The latter is a symptom of GERD. It involves serious inflammation of the esophagus that eventually causes esophageal cancer.
The risk factors that cause both GERD and erosive esophagitis together are being overweight or obese, having abdominal fat, drinking alcohol and coffee, and having Helicobacter pylori. These are especially important to avoid.
Smoking and NSAID use tend to cause GERD alone, without erosive esophagitis.
Now, you may not be able to cut out all these lifestyle factors causing acid reflux. Or maybe you already have, but you still suffer. But don't despair, because here is an even easier natural way to eliminate acid reflux—starting today…