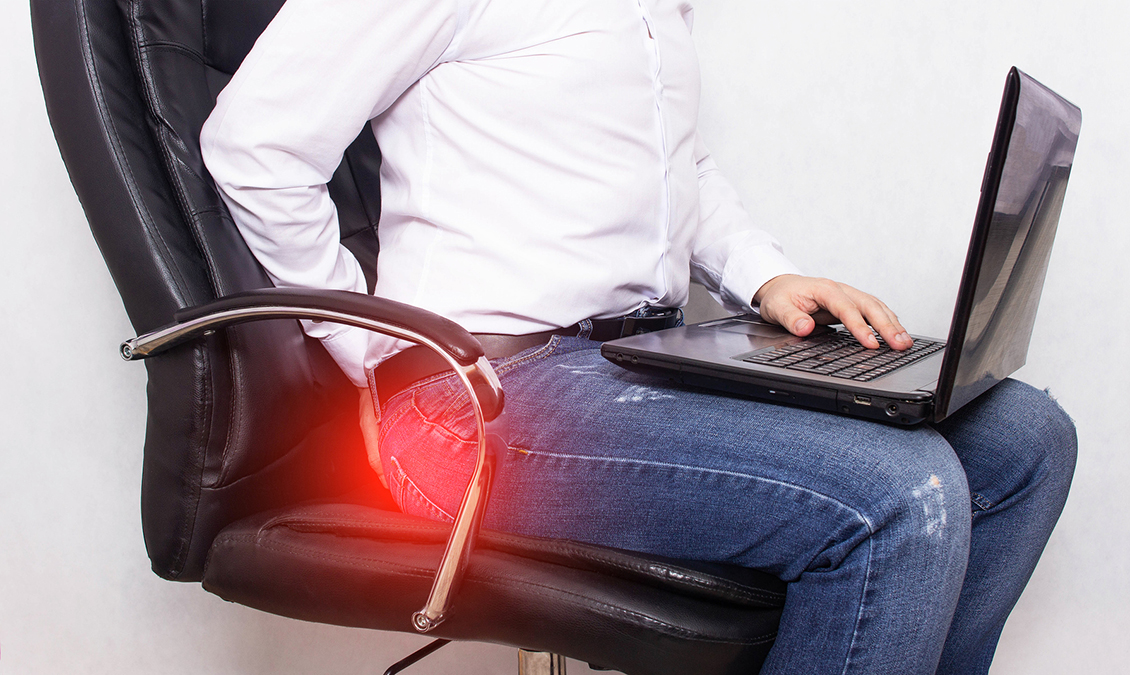 Many people with hemorrhoids do not try to treat their hemorrhoids at home.
They rush straight to a doctor's office where, more likely than not, they will be offered a treatment called rubber band ligation.
Tunisian scientists have just published a study in the journal Endoscopy in which they explored the short- and long-term effects of this treatment.
The results were quite horrifying.
Rubber band ligation is a procedure that your doctor carries out in his or her office.
The doctor ties a tight rubber band around the base of the hemorrhoid that cuts off its blood flow. If all goes well, the hemorrhoid dries up, falls off within a week or two, and is gone.
If, however, you need several hemorrhoids removed, or if they are unusually large or painful, you may need to visit a clinic as an outpatient and receive a local, topical, or general anesthetic.
Doctors also usually recommend that you take a weak laxative during this period to prevent constipation and hard stools. They often also recommend that you have a relative or friend at home to help with tasks that require a lot of movement or effort that can be painful or add pressure to your rectal area.
The authors of the Endoscopy study identified 37 patients who had undergone this procedure and examined their medical records stretching over approximately five years.
These records included their demographic, treatment, and clinical data.
The average age of their subjects was 46 years. Among the participants, 70 percent had grade 2 internal hemorrhoids, while 30 percent had internal grade 3 hemorrhoids.
Before the treatment, 32 of the 37 patients reported rectal bleeding, a condition that medical scientists call rectorrhagia. 17 reported proctalgia, a condition that involves muscle spasms around the anal area as well as severe episodic pain. A further 12 of them reported suffering from constipation.
Each patient had to undergo an average of four ligation sessions.
After the procedure, 5 of the subjects experienced rectorrhagia, 11 experienced severe pain, 5 required analgesics, and 3 developed blood clots.
This sounds like a pretty no-fun effect—and sometimes even worse than the treatment itself.
Fortunately, there are easier and simpler natural methods to heal hemorrhoids for good. In fact, you only need to change two bad hemorrhoids habits to eliminate the problem in days. I'll explain these two habits here . . . .