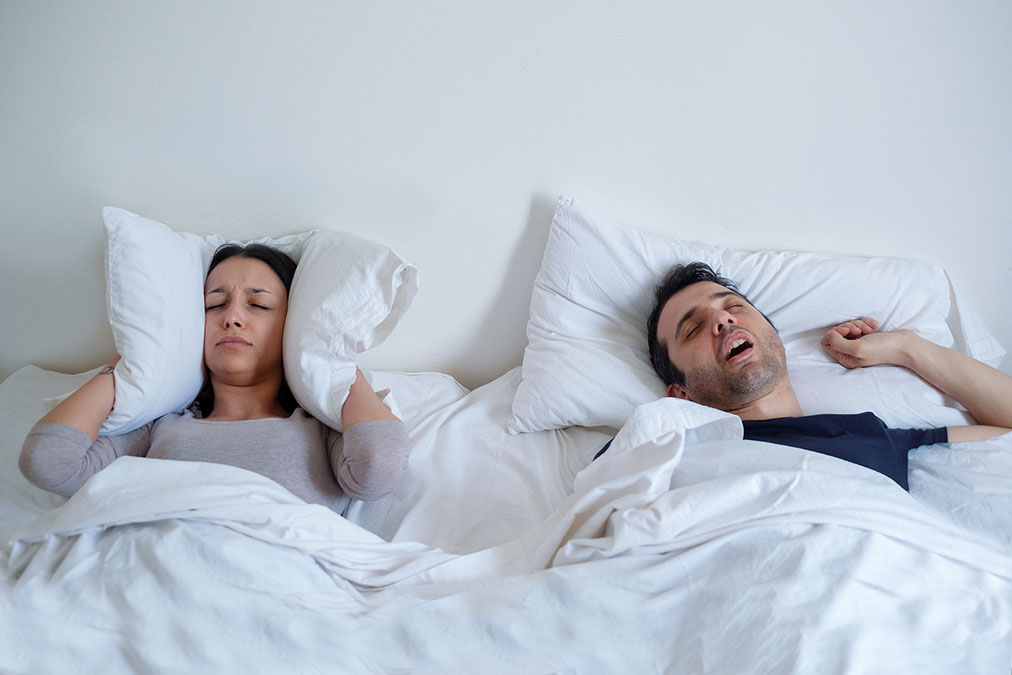 If you suffer sleep apnea, you know how being tired during the day can put you and others in danger. You may also know that sleep apnea can cause stroke, heart attack and even dementia.
But a new study reveals more subtle consequences of sleep apnea. And one that's more fatal than all the others put together.
Fortunately, it also reveals a possible cure for this horrendous disease.
Treatment-resistant depression and suicidal major depressive disorder are two of the worst conditions that you can possibly have, as anyone who has had them will tell you.
A study in the Journal of Psychiatric Research now offers sleep apnea as a possible cause for these conditions, and that link might lead to a solution.
The team behind the research didn't set out to look at sleep apnea at all. They were interested in whether combining insomnia treatment with depression treatment could reduce suicidal thoughts. But, once research got underway, it struck them that a lot of their subjects with major depression also had sleep apnea.
So, they started a new study. They looked at major depressive disorder sufferers but excluded those who were at risk of sleep apnea, so think people on sleeping tablets, people with obesity and also restless leg syndrome.
But even after excluding people with these risk factors, they still found that 17 of the 125 subjects they tested either in the laboratory or at home had sleep apnea, which makes it 14 percent.
That's nearly the same as the average occurrence of sleep apnea in the general population, even though the high-risk subjects had been excluded.
So, even though they excluded men who snored, were overweight and felt sleepy during the day, the percentage remained roughly the same. In other words, it was high.
This does not mean that depression causes sleep apnea, or that sleep apnea causes depression, but it does mean that the percentage of sleep apnea sufferers in a population of patients with major depressive disorder with suicidal thoughts is much higher than you might expect.
It's not known why this happens, but it could be that many cases of major depressive disorder, including treatment-resistant ones (which make up half of all cases), might respond to sleep apnea treatment.
The researchers point out that people with sleep apnea are quite likely to be depressed, too, so depression treatments are unlikely to work for them because their problem is to do with sleep. They don't have a problem with the neurotransmitters that antidepressants aim to treat, and they don't have the kind of psychological problem that therapy might be able to help.
This means that if there are lots of hidden cases of sleep apnea among major depressives with suicidal thoughts, it might be better to treat them for sleep apnea than for depression.
Now sleep apnea obviously doesn't always go hand in hand with depression. But it might not matter because these easy, three minutes throat exercises eliminate sleep apnea as soon as the first night…