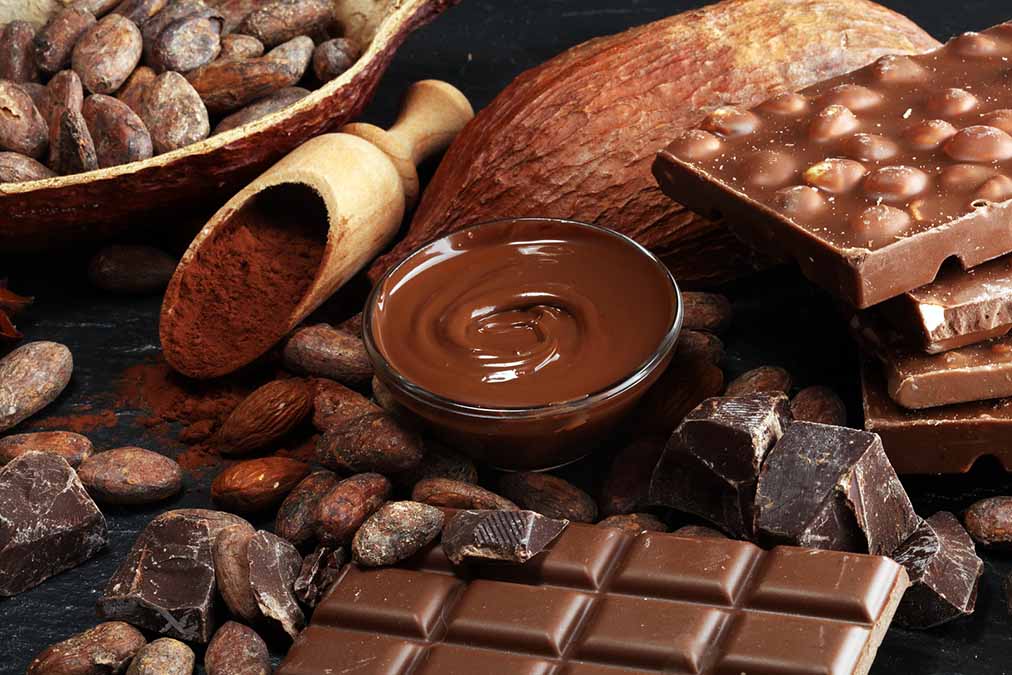 Bad food tastes good. That's part of the reason why it can be so difficult to beat conditions like high blood pressure and high cholesterol. It's unfortunate that your cardiovascular health is not best friends with many of the sweet things in this world.
But if you do have a sweet tooth then we have some good news for you, because there is one fabulous feelgood food that tastes great and can still help your health.
It can help make your heart healthier, reduce your blood pressure, cut your bad cholesterol, ramp up your brain activity and even pep up your love life.
Well, it shouldn't be too surprising that chocolate is healthy given that it starts life as cocoa beans, which are loaded with flavanol. Flavanol is an antioxidant, one of those Swiss army knives of health that stops blood clots, boosts blood flow to the heart and brain, reduces high blood pressure, and lowers the risk of heart attack and stroke.
But it's not the only antioxidant that cocoa beans are choc full of. There are even more of these helpful substances which are so beneficial to vascular health, and which also take the fight to free radicals—the harmful molecules which contribute to oxidation in the body.
Increased oxidation opens the way for LDL cholesterol—the bad sort—to start forming plaque on the arterial walls. As a result, they become narrower and more rigid, which is a perfect recipe for heart attack and stroke.
There are many things in the environment that can cause damage to the body, like pollution, cigarette smoke, and even too much sunlight, and antioxidants help to mop up the effects of all of them, before they can do their damage.
But it isn't just the free radicals that help put chocolate on a par with health foods. There's also the fat content. The majority of fat in chocolate comes from cocoa butter, which contains oleic, palmitic and stearic fatty acids (and you'll find Oleic acid in olive oil too). It's monounsaturated, which means it's heart-healthy and a proven blood pressure reducer.
The palmitic and stearic fatty acids are saturated fats, but still, research has found that they don't hurt your cholesterol levels, which is odd but welcome news!
It's now well established that chocolate can lower stress levels and improve a person's sense of well-being and happiness. This is probably down to the fact that it's great at boosting the production of endorphins, the brain's natural happiness chemicals. And you also get serotonin in the mix, the body's own antidepressant, too.
It's worth mentioning that the brain releases these happiness chemicals when we're in love, so when people say that they love chocolate, they really do mean it.
The only fly in the ointment with chocolate is the high sugar content. That's why we'd recommend dark chocolate over milk chocolate every time. Choose the dark stuff with at least 65% cocoa content. Current research leads us to believe that 3 ounces (85 grams) of chocolate a day will give you all of the health benefits without the sugar rush.
As good as chocolate is for you, it can't handle the job of lowering your blood pressure all on its own. For that you're going to need something else, and these 3 simple exercises are the answer to lowering your blood pressure down to 120/80 right away…
And cholesterol control is more than chocolate can handle on its own too, so try this step-by-step approach that will get you back to healthy levels in less than a month…