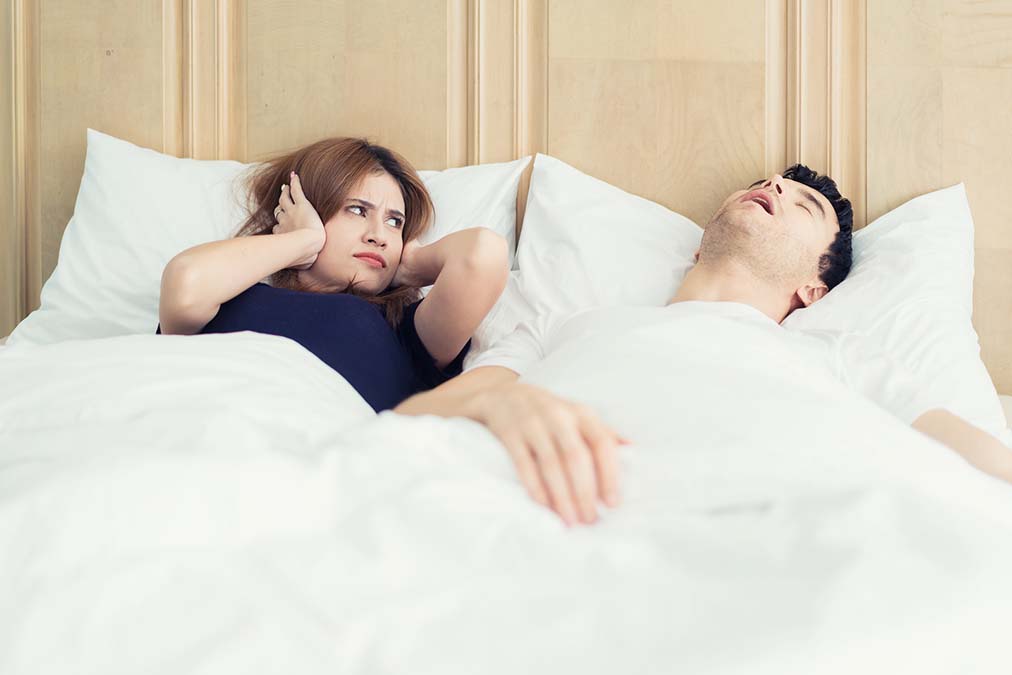 It sounds odd, but your body might be quite a lot older or younger than your birthday is telling you.
That's because your biological age is not the same as your chronological age. Your biological age is the measurement of how healthy your cells are.
You probably know this already because you've met people who look 10 years younger than their age says they should and others who look much older, and this is one reason why.
It's clear that if someone eats a healthy diet, avoids stress, stays happy and exercises regularly, their body is likely to be younger where it counts, down at the cellular level. They look younger because their cells have aged more slowly.
Now it seems that when you say you need your beauty sleep you could be onto something. A study in the journal Sleep suggests that snoring and sleep-disordered breathing like sleep apnea can age our bodies faster.
They reached this conclusion after studying 622 adults with an average age of 68.7, just over half of whom were female.
The two best DNA tests available were used to check their subject's biological age, and a home-based polysomnography, or sleep test, measured how many times an hour they stopped breathing or woke up (called the arousal index).
The results were startling. The bodies of people with the sleep-disordered breathing were at least 215 days older than their chronological age.
Those with severe sleep apnea were biologically more than 1,000 days older!
Those who woke up many times were biologically at least 321 days older than their chronological age, and those who woke up the most were about 1,500 days older.
It seems unfair, but women seemed to have it worse. They aged faster than men who also have sleep apnea.
This is interesting, as most previous studies (apart from just one) have put it the other way around.
In a 2017 edition of the journal Trends in Molecular Medicine, scientists weren't counting in terms of days lost so much as damage done to our cells.
In sleep apnea sufferers, they found exactly those same changes in cells and molecules that previous studies had linked with the aging process.
Both these studies build on several previous ones that showed how sleep deprivation leads to accelerated biological aging, and if the new study is correct, the lack of breathing together with the constant half-waking during the night can shorten your life expectancy by between one and a half and seven years.
Sleep is medicine! Luckily, you can avoid missing out on yours by following this simple and effective advice – And you can conquer snoring with this method too…