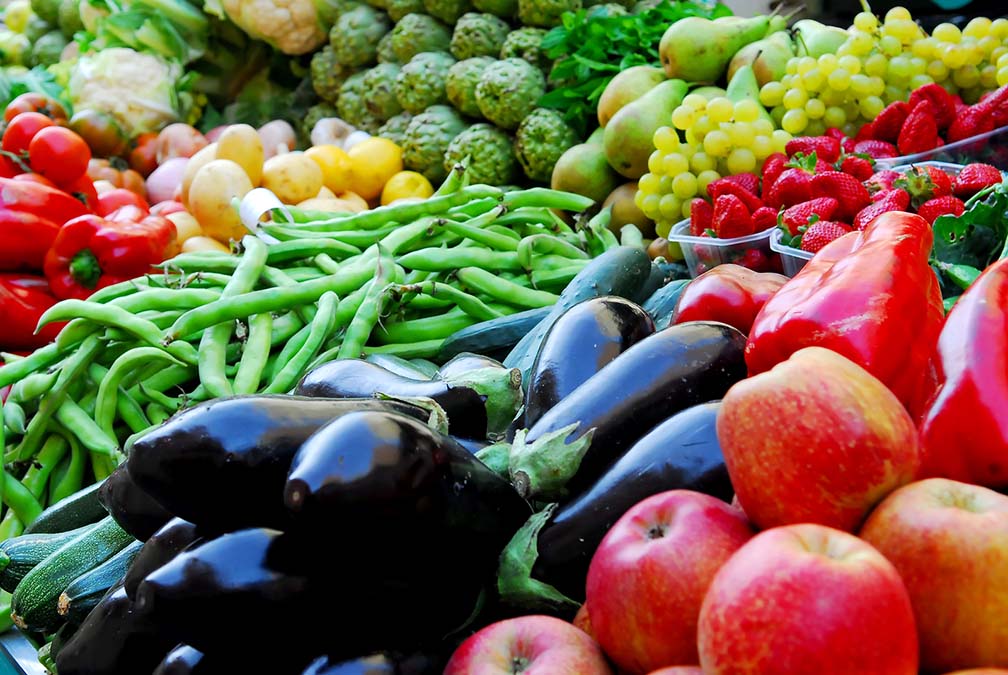 If you believed everything you read in the news, then you might tend to worry that war, terrorism, natural disasters, murder or road traffic accidents were all trying their best to kill you.
Every day the headlines are full of dire warnings, but if newsmakers were really serious about telling you what to avoid, then the headlines would be totally different.
They'd focus on something else completely, because more people die of this one thing than all of that other stuff.
More people are dying of broken hearts, because cardiovascular disease is the number one cause of death in the world today.
But it needn't be this way. War might be difficult to avoid sometimes but for most people, cardiovascular disease certainly isn't.
Tufts University scientists presented a new study at the American Society for Nutrition annual meeting in Baltimore claiming that the simplest way to cut millions of these deaths worldwide is to just eat more fruit and vegetables. Wait, what?
How did they come to this conclusion?
They looked at a lot of information for the year 2010 about diets and deaths in 13 countries, all in all representing 82 percent of the world's population.
They found that inadequate fruit consumption caused 521,395 coronary heart disease deaths, which means deaths caused by arteries that got clogged up with fat, cholesterol, or blood clots. It also caused 1,255,978 deaths by stroke.
Low vegetable consumption (including legumes) resulted in 809,425 coronary heart disease deaths and 210,849 stroke deaths.
It's no surprise that given their large populations and relative rates of poverty, China and India had the most cardiovascular deaths related to low fruit and vegetable intakes at 541,564 and 199,364 yearly deaths respectively.
Putting this together, worldwide, inadequate intake of fruit lead to almost 1.8 million annual cardiovascular deaths while low vegetable intake was responsible for around 1 million annual deaths.
A different research team did the same thing for the year 2015 with 195 countries. They used similar diet surveys, cause-of-death records, and studies on the relationship between fruit and vegetable intake and cardiovascular disease.
They calculated the number of healthy years that were lost to heart disease-related disability or death related to inadequate fruit and vegetable intake.
It transpired that low fruit consumption was the cause of a staggering 57.3 million lost years while low vegetable consumption accounted for 44.6 million lost years.
Despite the overall unhealthiness of the typical Western diet in the United States and Europe, both these studies showed that people there still ate more fruit and vegetables than those in the poorest countries and suffered from fewer heart disease-related deaths because of low fruit and vegetable consumption.
The simple conclusion you get from these studies is that if you eat more of what your grandma recommends then you live longer. The researchers put the level of adequate fruit intake at 300 grams per day (about two small apples) and adequate vegetable intake at 400 grams daily (about three cups of raw carrots).
It's a lot cheaper and simpler than getting drugs and surgery later, and it might even make you feel better every day too!
This is the risk factor for heart disease and early death that is the easiest and cheapest to avoid, so just eat more fruit and vegetables if you'd like a long life.
And don't forget that this is just one of many things that you do together to give yourself a longer, healthier life. Here's another approach to cholesterol control that you can use alongside it…