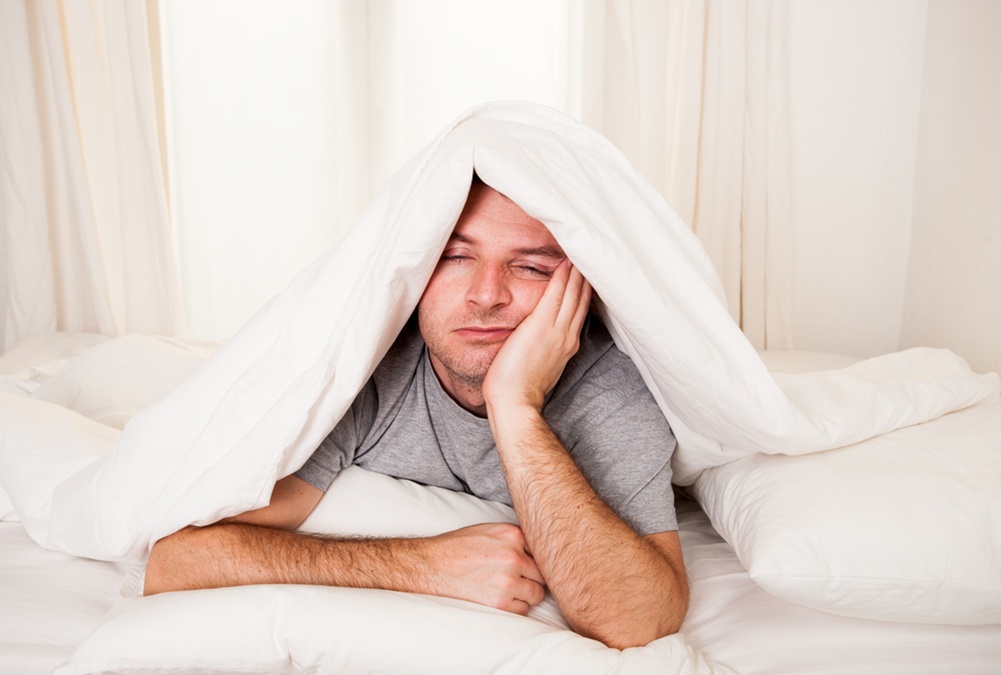 People with sleep apnea are often overweight or obese.
It is, in fact, often due to the fat buildup around our necks, backs, and chests that press on the airways, making them collapse during the night while you sleep.
Scientists from the James Madison University wondered whether being overweight and having sleep apnea fed into each other.
Not just through obesity causing sleep apnea in the above-mentioned way, but also through sleep apnea causing cases of being overweight by making people physically less active during the day.
In the study published in the journal Sleep and Breathing, they identified 35 people with sleep apnea and used another 24 people without this condition for a comparison.
They gave all the subjects an accelerometer to wear for between four and seven days, including at least one day on the weekend.
It turned out that the sleep apnea sufferers did not get up and move around fewer times per day than those from the non-apnea group, but this was not all. All their other recorded physical activity statistics were worse.
1. They took fewer steps.
2. They engaged in fewer minutes of moderate intensity activity.
3. They engaged in fewer minutes of moderate-to-vigorous activity.
In other words, they moved around too little and too slowly.
Their inability to engage in moderate and intense physical activity also suggested that they did not observe a proper exercise program, such as running, swimming, cycling, or going to the gym.
But this is precisely what they have to do to lose weight and improve their sleep apnea, or is it?
In 2011, scientists tested the effects of exercise on sleep apnea and published their results in the journal Sleep.
They recruited 43 sedentary and overweight or obese adults that had recorded cases of moderate to severe sleep apnea, dividing them into an exercise group and a stretch-only group.
The scientists tested their sleep apnea in a laboratory prior to the treatment and after 12 weeks, when the treatment ended.
The exercise group did not lose more weight than the stretching group, but their sleep apnea symptoms were seen to improve significantly.
As a result, their blood oxygen levels were higher, and they functioned better.
Therefore, it would seem that exercise can drastically improve sleep apnea and that people with this sleep breathing disorder are at a major disadvantage because they are incapable of exercising as easily as others.
Fortunately, we've developed an almost effortless way to stop snoring and sleep apnea exercises that open up and strengthen your breathing passages, keeping it open day and night.
You can do these simple stop snoring and sleep apnea exercises even if you're feeling tired, and completely heal yourself as soon as tonight…