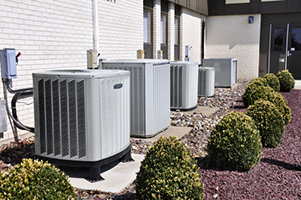 New cases of type 2 diabetes have skyrocketed in the last 20–30 years. And people suffering are becoming younger and younger.
Most often bad diet and lack of exercises take the blame for this.
But new research reveals another cause. One that is much easier to manage than our yummy diet or stubborn belly jelly.
All it takes is a press of a button on your air-conditioner (or central heating).
As summarized by a new Dutch review study, many researchers have revealed over the years that our glucose metabolism is impaired by warm temperatures and accelerated by mildly cold temperatures.
The more glucose your body burns for energy, the less likely it is that high blood glucose will trigger insulin resistance and set you on the route to type 2 diabetes.
This does not mean that you have to turn down your indoor heating until you shiver. Mild cold between 17 and 19°C (62 and 66°F) suffices. This is just 2–5°C cooler than the temperature at which central heating and air-conditioners are most commonly set.
Interestingly, some studies also show that mild heat increases insulin sensitivity.
Taking advantages of both aspects, exposure to intermittent mild heat and mild cold for 10 days can increase the insulin sensitivity of type 2 diabetics by 40 percent.
This is as much as, or even more than, the best diabetes drugs can offer.
For this reason, the authors recommend that temperature control in buildings should not be static, but rather dynamic, with temperatures varying between 15 and 25°C or 59 and 77°F.
If this all sounds a little complicated to implement, do not despair. The easiest and most effective way to reverse type 2 diabetes is still through simple diet changes. Here is the exact 3-step strategy thousands of readers have successfully used…