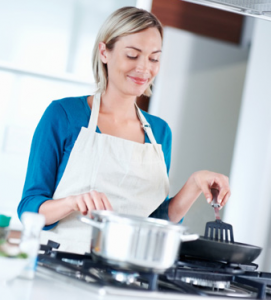 If you are one of several million people worldwide who suffer from not only high blood pressure, but also dangerous cholesterol levels as well, then you'll be interested in a study recently published out of New Delhi, India.
Researchers found a superb little oil mixture has been effective at combatting both problems at once, without the need for drugs.
A recent study including 300 participants showed that an oil mixture of rice bran and sesame oils was effective at dropping blood pressure compared to those not cooking with it.
The researchers did not disclose the exact portion of each oil but it's safe to assume an approximate 50/50 blend would work just fine.
Participants who cooked with it saw an average drop in systolic blood pressure of 14 points and diastolic drops of an average of 11 points. The participants used the oil to cook with for 60 days during the study.
They further found that cholesterol levels improved, as well. LDL (bad) cholesterol went down an average of 26% and good, or HDL, levels went up more than 9%
Step-by-step plan to drop cholesterol in just 30 days…
Simple exercises lower you blood pressure as soon as today…
But first, I'd really appreciate it if you click the Facebook button above to share this articles with your friends.