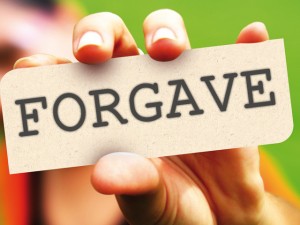 Reading hundreds, sometimes thousands of studies per month, once in a blue moon I find one that I really cherish. Today's short article explains one of these.
In a world that so often seems dominated with competition, resentment and envy, this study reveals a nice soulful trait that doesn't cost anything, doesn't take any time or energy, but does lower blood pressure.
In a recent study out of UC San Diego, the short-term dangers of harboring anger toward loved ones and others amounts to forcing your body to raise its blood pressure unnecessarily.
In contrast, reflecting on a bad situation with a forgiving attitude showed a decrease in blood pressure, recalling the same exact situation.
Dr. Britta Larsen, who led the study, noted that the chain reactions occurring in cognitive functioning and mental processes led to either favorable or unfavorable outcomes- based solely on how the participant viewed a scenario of having been wronged in the past.
Participants were told to reflect on a bad event where they were wronged. In one group, they were told to think about how bad it was. In the other, they were told to view the situation in a forgiving way. Then both groups were distracted for 5 minutes.
Again, the two groups were told to think about the same situation as before, only this time they could think on it in any way they wanted. The group that started out angry ended up with higher blood pressure than the group that started out in forgiveness.
Conquer your emotional stress reactions and lower blood pressure naturally with this guaranteed method…