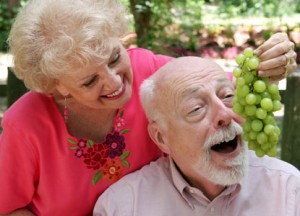 There is one easy-to-find fruit that helps to eliminate high blood pressure, cites research findings released at a conference in San Diego earlier this month.
Scientists with Department of Nutritional Sciences of the University of Connecticut presented research at the Experimental Biology conference in San Diego, California, where they followed a number of people with Metabolic Syndrome.
Metabolic Syndrome is the term for a collection of health issues that usually always include high blood pressure, increased blood sugar, bad cholesterol and a high proportion of fat around the midsection.
These participants were asked to include grapes in their diets and the results were very encouraging. Polyphenols found in grapes work triple-duty to improve health. They stop dangerous inflammation processes that cause insulin resistance, are natural vasodilators that result in lowered blood pressure, and also fight compounds that cause the body to store fat.
For more information on lowering blood pressure naturally…
Fighting diabetes without medicines…