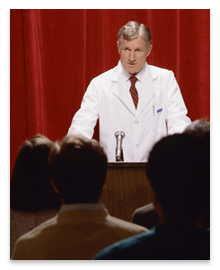 Another new drug controversy is just released from the FDA concerning medicines commonly prescribed for high blood pressure. The problem arises when the patient also has diabetes and is suffering from renal impairment.
The FDA recently released findings on dangerous side effects of 2 kinds of drugs. Angiotensin converting enzyme inhibitors (ACEIs) and angiotensin receptor blockers (ARBs) are found to be very problematic for diabetic patients.
However, even in the face of data showing an elevated occurrence of stroke and even death in the diabetes group using ACEIs and ARBs, the FDA stopped short of a definitive conclusion regarding the "possible" side effects for diabetes patients.
Data suggests the medicines end up dropping blood pressure too low (hypotension) and also cause potassium levels to spike dangerously high in people with kidney impairment due to diabetes complications.
Because of the lack of a formal conclusion, all drug makers will be required to do is add additional labeling, highlighting the contraindication.
Easy natural way to lower blood pressure naturally…
A drug-free way to beat type two diabetes for good…