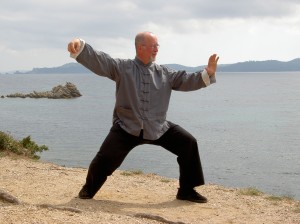 A four-month intervention of regular Tai-Chi was found to significantly reduce fibromyalgia symptoms in a group of men. In this study, 6-men were asked to perform Tai-Chi 3 days per week for 4-months.
At the end of the 4-month follow-up period, the volunteers underwent a battery of tests to evaluate their ability to move without pain.
The scientists found that Tai-Chi significantly improved flexibility and decreased pain at the end of the intervention.
Our all-natural fibromyalgia program is somewhat based on similar philosophy as Tai-Chi. It's however much easier to practice and has been proven to completely eliminate fibromyalgia pain. Learn more about the fibromyalgia program here…
If you're suffering any kind of arthritis, you'll also want to check out our 21-day plan to eliminate arthritis naturally here…
But first, I'd really appreciate it if you click the Facebook button above to share this articles with your friends.