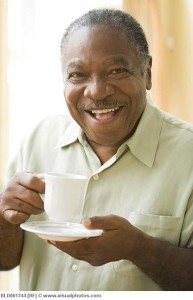 While many nutritionists espouse the benefits of green tea, its antioxidant-rich cousin — black tea —
often takes a back seat.
However, a new study conducted by researchers at the University of Maryland Medical Center found
that regular consumers of black tea have significantly lower risk of developing type 2 diabetes.
The researchers pooled together the results form 40 previously-published studies. They found that
those that drank 2-3 cups of black tea daily were less likely to suffer from diabetes and heart disease.
The scientists note that black tea is rich in antioxidants such as flavanoids that help control blood sugar
and protect blood vessels from damage.
A step-by-step way to rid yourself of type 2 diabetes…