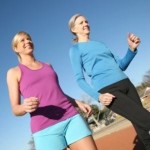 Dropping excess pounds may aid in vertigo symptoms, a study from Taiwan's Taipei Veterans General Hospital discovered.
In this study of 170 volunteers it was found that obesity was closely linked to symptoms of vertigo. Their research also discovered that heart disease risk factors –such as high cholesterol levels—also aggravated vertigo symptoms.
They hypothesize that obesity and high cholesterol levels may impair the functioning of areas of the brain responsible for balance and coordination, as shown by MRI scans.
A natural vertigo remedy that really works…
Easy way to shed extra pounds…
Warm regards,
Christian Goodman
But first: What did you think of this article? Do you have a personal experience related to this? Please leave a comment and join the discussion in the Facebook Comment section below.
And I'd really appreciate it if you also click the Facebook button above to share this articles with your friends.