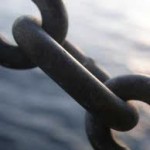 Chronic hypertension is well-known for its influence on heart disease. A new research study from King's College in the UK adds to the growing concern of the hypertension "epidemic" that afflicts approximately 100 million adults in the US alone. According to this research, individuals with high blood pressure have a markedly higher risk of developing –and dying from—certain forms of cancer.
In this study of 20,000 adults, the scientists found that those with the highest blood pressure levels had a 29% higher risk of developing cancer when compared with those with low and normal blood pressure. However, scientists aren't yet sure how hypertension may influence cancer development.
How to lower blood pressure naturally…
Warm regards,
Christian Goodman
But first, I'd really appreciate it if you click the Facebook button above to share this articles with your friends.