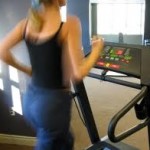 Eating a heart-healthy diet and exercising regularly are the basic tenets of cardiovascular disease reduction. According to a study published in the journal Acta Neurol Taiwan, those same efforts may help combat vertigo –a condition that afflicts nearly 10 percent of all adults at some point in their lifetime.
The study researchers investigated risk factors for heart disease –such as cholesterol levels and waist circumference—in a group of 170 volunteers. The scientists found a clear link between heart disease risk and the presence of vertigo. They note that poor heart health may block the blood vessels connected to the inner ear.
Natural methods to lower cholesterol…
Warm regards,
Christian Goodman
But first, I'd really appreciate it if you click the Facebook button above to share this articles with your friends.