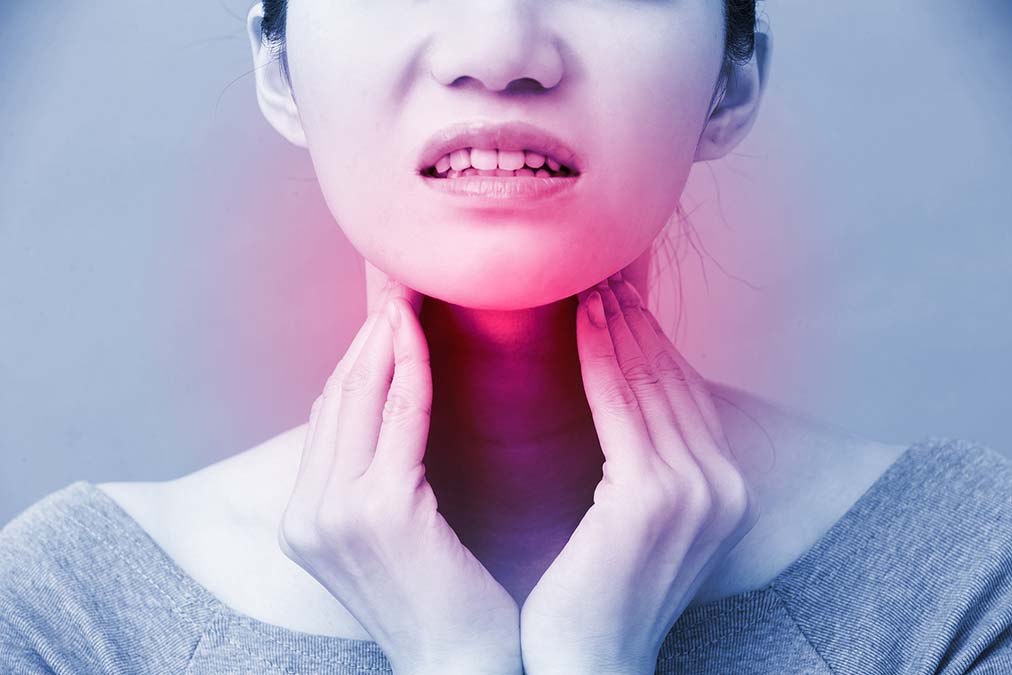 We normally think of hypothyroidism as a disease with physical symptoms.
But what if a new study in the Journal of Affective Disorders is right and a major psychological disorder with suicidal tendencies and other dangerous symptoms result from it too?
In this case, you absolutely must cure your hypothyroidism. Fortunately, it's easy to do with minor diet and lifestyle changes.
A deficiency in neurotransmitters or other chemicals like serotonin, dopamine norepinephrine, GABA, and endorphins is usually thought to be the cause of major depression.
For this reason, it shouldn't really surprise us that a deficiency in the thyroid hormone could also be involved in triggering major depression.
Hypothyroidism, or underactive thyroid disease, is a disorder in which your thyroid gland doesn't produce enough thyroid hormones.
A team of Chinese researchers set out to discover whether people with major depressive disorders were more likely to have hypothyroidism.
1,706 people, who were diagnosed with major depression, were studied using the Hamilton Depression Rating Scale to evaluate depression, the Hamilton Anxiety Rating Scale to rate anxiety, and the positive subscale of the Positive and Negative Syndrome Scale to record psychiatric symptoms.
Blood samples were also collected to record the level of thyroid-stimulating hormones. Based on these scores, they divided the subjects into mild and severe cases of hypothyroidism.
They found 60.7 percent of their subjects had inactive thyroids.
People who had made suicide attempts were 4.5 times more likely to suffer from severe hypothyroidism, and those with psychotic symptoms were 5.9 times more likely.
The sufferers of the severe form reported more pronounced anxiety. They were also more likely to be overweight.
Therefore, having an underactive thyroid places you at serious risk of depression, suggesting that you should have your thyroid tested if you feel depressed.
If you are experiencing depressive thoughts and anxiety, it's imperative to get professional medical help, but by eliminating hypothyroidism, you can also help yourself.
Get rid of hypothyroidism without drugs starting today by tackling its root cause of it, which I will explain here…