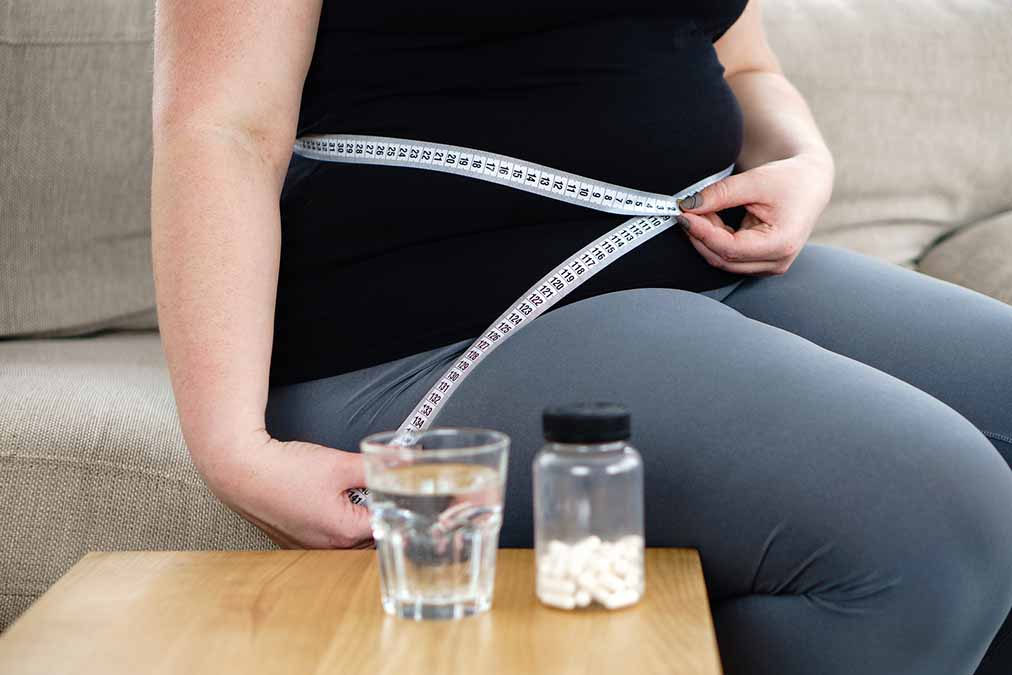 If you're unlucky enough to have psoriasis, then you may know only too well what triggers it for you.
Maybe it's alcohol, smoking, stress, skin damage, sunburn, or something else.
But a new study in the latest edition of the Journal of Dermatology suggests that there could be a new trigger to add to the list.
And it's not one you'd think of.
Researchers have known for some time that people who are in the obese category (i.e. with a BMI of 30+) are more likely to develop psoriasis than people with a lower body weight. In fact, the red scaly patches that come with the condition often appear in the skin folds that are common with obese people.
The scientists decided to look at people who had received health screenings between 2009 and 2012 for clues, and on average, they were followed for 5.32 years.
That meant there were more than two million subjects in the group, and 399,461 of them were newly diagnosed with psoriasis during the follow-up period.
They found that compared with people who had a body mass index between 18 and 23, people with a body mass index over 30 were 11 percent more likely to develop psoriasis.
But waist circumference turned out to be even more important than body mass index.
Those who measured more than 41.3 inches around the belly had a 35 percent greater risk of getting psoriasis than those with more modest measurements between 29.5 and 31.5 inches.
The most interesting thing they found was that the risk was highest for men with a normal body mass index but a large waist circumference. Their risk increased by 75 percent.
This shows (and not for the first time) why body mass index is not a good indicator of either obesity or of health risk. It can't measure where the fat sits on your body, so it misses abdominal fat, which is one of the unhealthiest types, and it doesn't take account of extra muscle mass either.
Up to now, researchers haven't been entirely sure whether obesity causes psoriasis, whether psoriasis causes obesity, or whether the relationship works in both directions.
In this study, the abdominal obesity probably caused most of the psoriasis, as the fat was there before the skin complaint appeared, but it's also likely that each of them reinforces the other, too.
In the one "direction", fat cells tend to turn on inflammation and compromise immune system function, which can then cause psoriasis.
And going the other way, psoriasis can contribute to obesity by putting people off taking exercise. Also, getting hot and sweaty can make clothing feel uncomfortable against the skin, so sufferers are less likely to exert themselves and may end up comfort eating too.
If you suffer from obesity and psoriasis, then this information is probably enough to get you down! But on the positive side, another study (in the journal JAMA Dermatology) found that following a Mediterranean diet can help. People who did so were much less likely to have the serious form of psoriasis.
The Mediterranean diet also helps you to maintain a healthy weight and it contains foods that fight inflammation.
But loosing weight is most often not enough to eliminate psoriasis for good. To do that, you need to beat it from inside out using the 3 easy steps explained here…