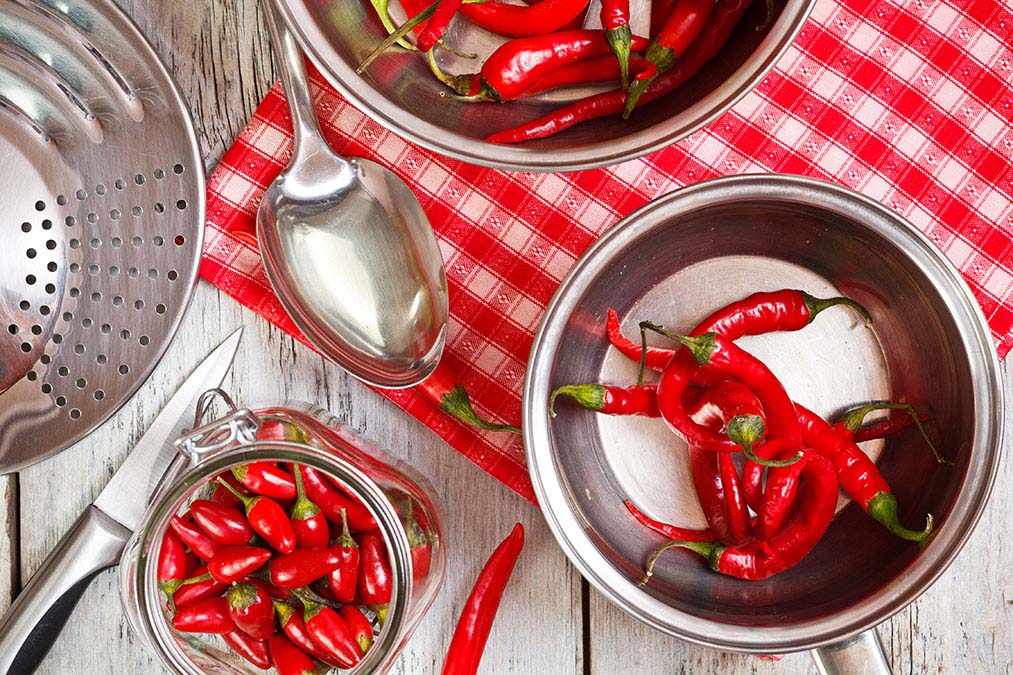 If you're a Lord of the Rings fan, please let me apologize for riffing on the, "One ring to rule them all," quotation. And if that leaves you scratching your head, then let me apologize for sounding weird, but the comparison seemed too good to resist! In the famous fantasy novel, the one ring is all-powerful, and in the world of health, this single spice is just as incredible.
It's a painkiller, even for arthritis, and it can turn back the clock on diabetes, high blood pressure and heart disease too. It doesn't slow you down with side-effects, it's cheap, well-known, and has been tried and tested for thousands of years.
Cayenne pepper is what we're talking about, and it's been through the mother of all clinical trials. Nature is a laboratory that perfects its 'drugs' over millions of years, and Capsaicin is just one of the many miracle-compounds it's come up with. Scientific researchers stand by it, and they are convinced that this humble spice is the answer to a wide range of nagging health problems. It's like a suit of armor you wear on the inside!
For everything from heart problems to arthritis pain, capsaicin has you covered.
So, what's its secret?
For high blood pressure, capsaicin makes the receptors that control your neural hormonal systems more, well…receptive. This means that your body can produce the hormones which soften the walls of your arteries without even breaking a sweat, and softer arterial walls means lower blood pressure.
Of course, you can have too much of a good thing with anything, and capsaicin is so effective that it's essential to ask for your doctor's advice before you start taking it. That's because you need to know that there won't be any unfortunate interactions with your existing medications first.
If you do get the green light, then get ready for a cascade of health benefits from a substance that is strong enough to stop a heart attack in its tracks. Yes, you read that correctly. Research from the University of Cincinnati established that capsaicin reduced cardiac cell death by 85%(!) by activating cellular "pro-survival" pathways. And because it can be readily absorbed through the skin, there's no need to worry about swallowing pills.
If you have ever read the warnings on painkillers like NSAIDs (non-steroidal anti-inflammatory drugs) you'll know that they come with a laundry list of potential side-effects, including stomach ulcers. That's why arthritis sufferers love capsaicin-based topical medications. They are great at calming down the long-term pain of raging joints without inflicting any long-term side-effects.
Promising research into the gut is showing how important a healthy digestive tract is to overall human wellness, and that's another box that cayenne pepper can tick. It can strip out cholesterol-loaded fats that would otherwise end up in the bloodstream, and it even aid peristalsis, the rhythmic muscular contractions that push food through the digestive system.
On top of that, it's a metabolism booster and an aid to circulation that helps keep diabetes at bay.
If you want to start taking cayenne, you'll read that 2 teaspoons are the often recommended serving size, but that may be too much to start with if you're not used to it. You'll find it's much easier to introduce it slowly, sprinkling a little into hotpots and soups the increasing the dose as your system adapts.
So, to reap the benefits, treat it with respect. It's hot stuff in more ways than one!
Want a few more ways to lower your blood pressure, clobber your cholesterol and soothe your arthritis? Check these out:
See how these 3 simple exercises reduce blood pressure. Yours could be under 120/80 in just 9 minutes…
Try this simple and effective method to reduce your cholesterol in under a month…
No more arthritis. You're 3 weeks away from pain-free. No dangerous pharmaceuticals necessary…