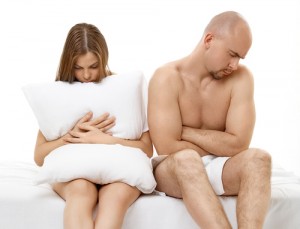 So-called "male menopause" –or lower testosterone levels on older men—afflicts upwards of 4 in 10 men over the age of 45, according to research published in the B.C. Medical Journal.
However, very few men with low testosterone levels are ever diagnosed by a doctor, the researchers note. Low testosterone levels can induce a number of serious health issues, including erectile dysfunction, heart disease and osteoporosis.
The scientists added, however, that the only viable treatment option –testosterone replacement therapy—is still unproven.
Your menopause program is mostly focused on female menopause. It however has ton of tips on how to handle male menopause as well. Check it out…
If low testosterone or male menopause is causing erectile dysfunction, check out our erectile dysfunction program here…