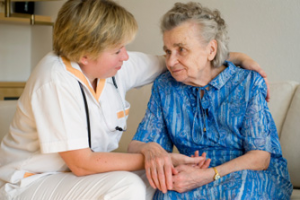 Another urgent reason to get cholesterol under control has been gaining attention in Alzheimer's circles lately as scientists are finally discovering what the connection is.
Scientists and researchers have long suspected that people with high cholesterol levels are at higher risk of developing Alzheimer's disease, but the connection as to why has eluded them until recently.
Cholesterol is critical in the body for being able to absorb and make use of critical fat-soluble vitamins like A, D, E and K.
However, bad cholesterol levels that are too high cause a cascade of problems all over the body as well, even in the brain.
Scientists found that one of the toxic proteins involved in clumps that damage nerve cells in the brain that cause Alzheimer's symptoms actually bind to cholesterol, which carries it to the brain.
While there are more pieces to the mystery behind triggers and a cure, researchers were very encouraged by finding this critical relationship.
Get control of your high cholesterol here, naturally…
Learn easy exercises that get blood pressure under control…