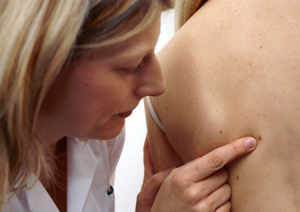 High blood pressure has recently been strongly linked to a certain type of cancer, says a group called Metabolic Syndrome and Cancer Project (Me-Can).
A group that studies the effects of metabolic processes and the occurrence of cancer recently revealed that even though malignant melanoma, or skin cancer, is associated with exposure to UV radiation, it has also been linked to chronically high blood pressure.
The Metabolic Syndrome and Cancer Project, or Me-Can, conducted a mega-study looking a data from over 540,000 people over a 12-year period of time.
Their findings, published in the British Journal of Dermatology, showed that men with high blood pressure showed a much higher occurrence of melanoma, while women with high blood pressure were more likely to die from melanoma cancers.
Reduce your blood pressure safely and without drugs…
But first: What did you think of this article? Do you have a personal experience related to this? Please leave a comment and join the discussion in the Facebook Comment section below.
And I'd really appreciate it if you also click the Facebook button above to share this articles with your friends.