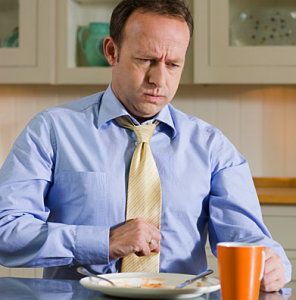 If you're one of millions of people who suffer acid reflux and use – even if it's only occasionally – medications to manage your heartburn, you'll really want to pay attention to today's short article.
Americans spend more than $10 billion on prescription drugs for heartburn. That's on top of billions spent on over-the-counter solutions.
The most common drugs for heartburn are Proton Pump Inhibitors, or PPIs. These drugs stop small pumps lining the stomach wall that secrete acid to break down food for digestion. They're approved by FDA for chronic, long term heartburn (GERD) but doctors are giving them out for a much wider range of conditions (surprise, surprise).
Recently the FDA has been issuing a series of warnings regarding long-term risk associated with PPIs, linking them to increased risk of infection with the diarrhea-causing superbug Clostridium difficile. Taking it for as little as a year increases the risk of hip fracture and causes vitamin B-12 deficiency. The worst part may be severe withdrawal symptoms when discontinuing use.
The good news is there is a simple, cheap home remedy you can make that instantly eliminates acid reflux for most people. And following a small plan, you can be permanently heartburn free for life. Learn more about this acid reflux approach here…
To tackle IBS naturally, click here…
But first, please leave your comment below.