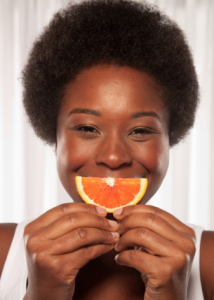 Taking 500mg (five times the recommended daily dose) of Vitamin C daily lowers high blood pressure 5 points according to a new study by Johns Hopkins University School of Medicine, published in the American Journal of Clinical Nutrition.
The study is pretty comprehensive since the researchers analyzed data from 29 previously published studies.
Since we're dealing with so many studies however, we can't say for sure if it's more beneficial to get the vitamin from food or if supplements are as effective. We do, however, always recommend getting as much nutrition as possible from diet versus supplements.
Vitamin C can be found in high doses in many fruits and vegetables including: Black Currants, Breadfruit, Grapefruit, Guava, Kiwi, Lychee, Mango, Mulberries, Orange, Papaya, Passionfruit, Pineapple, Strawberries, Amaranth Leaves, Bok Choy, Broccoli, Brussels Sprouts, Butternut Squash, Green Pepper, Kale, Swiss Chard
For even more powerful method to lower blood pressure, click here…
But first, please make your comment below.