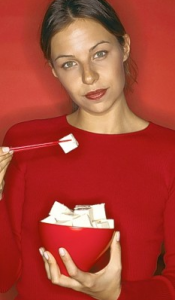 Researchers at Columbia University in New York found that people who consumed more soy protein than non-soy eating counterparts had much lower blood pressure.
The data suggest that the isoflavones in soy work to boost the body's natural production of nitric oxide, which dilates blood vessels, resulting in lower blood pressure.
The study's author notes that soy protein would ideally replace other protein sources, not supplement them because the additional calories would not be healthy if additional protein is added instead of simply replaced.
Note: If you're planning on adding more soy into your diet, shop for good quality. Some of the cheaper types of soy are processed with chemicals that are actually harmful to the body in the long run and GMO modified.
Click here for an all-natural way to drop blood pressure as soon as today…