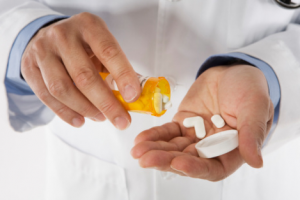 While cholesterol-lowering medications may decrease cholesterol levels, their benefits may be offset by an increase in type 2 diabetes risk, a study published in the Journal of the American Medical Association discovered.
In this study of 153,000 women, the scientists found that those that took a popular type of cholesterol medication known as statins were more likely to suffer from increased blood sugar and type 2 diabetes.
The scientists think that statins interfere with the body's ability to regulate blood sugar naturally.
Get rid of diabetes in 21-days…
All natural way to get cholesterol to a healthy level without drugs…
But first: What did you think of this article? Do you have a personal experience related to this? Please leave a comment and join the discussion in the Facebook Comment section below.
And I'd really appreciate it if you also click the Facebook button above to share this articles with your friends.