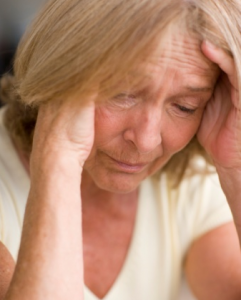 It's well-known that the hot flashes that menopausal women experience are aided by eating soy-rich foods, such as tofu and soy burgers.
However, a new form of fermented soy in supplemental form may be particularly effective at combating this debilitating menopausal symptom, according to Japanese research published in the Journal of Women's Health.
In this study, a group of menopausal women were given a natural form of fermented soy known as S-(?)equol. After 12-weeks of taking the supplement, the S-(?)equol group had a 57% reduction in hot flashes compared with a placebo group.
Here is however a more natural way to stop menopausal symptoms the natural way…
Fight migraine and frequent headaches here…