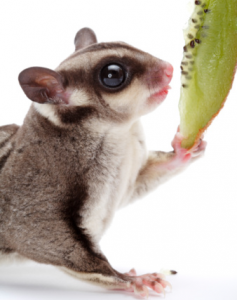 Forget an apple a day: according to Oslo University Hospital scientists, kiwi is the fruit that has the largest impact on high blood pressure levels.
In this study, a group of 100 men and women were asked to eat 3 servings of apple or kiwi per day for 8 weeks. At the end of the study, those that ate kiwi significantly lowered blood pressure –even more than apples.
Kiwi's high levels of the antioxidant lutein, as well as other nutrients such as vitamin C and potassium, may work together to reduce high blood pressure levels, the scientists claim.
Say "bye-bye" to high blood pressure using these simple exercises…
To learn about powerful blood pressure exercises and receive more information about how to lower high blood pressure naturally, fill in the form below:

Privacy policy: We HATE spam as much as you do. Your e-mail will never be given, sold or exposed in any other way to a third party.

But first, I'd really appreciate it if you click the Facebook button above to share this articles with your friends.