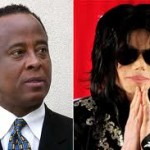 In today's article, I'm touching some very sensitive, controversial and moral issues. So whether you agree with me or not, I'll really appreciate your comment on this article.
As I write these words, the verdict has just come out on Conrad Murray's guilt and I believe that's pretty much in line with public opinion.
I believe most of us connect to Dr. Murray with feelings of betrayal. After all, doctors are supposed to be helping people, not overdosing them with dangerous medications only meant for hospital use.
It doesn't even matter if Murray in fact injected Jackson with the overdose or if Jackson somehow did it himself, the drug should never have been there in the first place.
It's like hiring security guard to protect your house and have him show up with a nuclear bomb for your kids to play with. The security guard was supposed to protect you, not harm you. The same goes for doctors.
The scariest thought however is that Murray's case is so far from being isolated. Although unusually dramatic, similar things happen in thousands of doctors' offices every day.
Doc in a box will prescribe sleeping pills or Valium to a person for years even if he knows very well that these drugs are never supposed to be used for more than a few weeks.
Not all doctors use methods described here but the fact is that most doctors receive some kind of direct or indirect payments from drug companies to push their drug. Most likely your doctor does too. You might want to shoot the question in your next visit. Legally he's obligated to tell the truth.
The fact that many patients – like Michael Jackson –  ask for or even insist on receiving addictive drugs that are only meant to use for a short period of time, doesn't relive the responsibility from the doctor. His Hippocratic Oath is to practice medicine ethically in the best interest of the patient. That means sometimes saying NO.
Some of Murray's attorneys' reasoning was that Jackson was determined to get this drug and if Murray hadn't given it to him, someone else would. This is the same reasoning street pushers give when selling illegal drugs to kids.
In fact, I feel the street pushers have more ethics than the doc in a box because they've never given an oath to be anything else than pushers who deliberately turn people into junkies. And they're not betraying anyone's trust. They're open about their intentions.
We're all responsible for our own health and own actions. Sometimes, however, we need to put our trust in professionals. Part of that is to trust that they'll put aside their own greed and agenda and say NO if we ask for something that's not good for us.
Dr. Murray betrayed that trust when "attending to" Michael Jackson.
If you're suffering from insomnia as Michael Jackson was, I recommend you check out our insomnia program instead of relying on sleeping pills. This program often works better than sleeping pills and has absolutely no side effects or danger.
Warm regards,
Christian Goodman