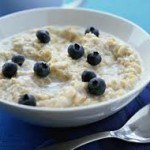 Stacking together a "portfolio" of cholesterol-reducing foods is more effective than cutting down on saturated fats, a new study published in the "Journal of the American Medical Association" found this week.
In this study, a group of Canadian adults with high cholesterol were randomized to eat a portfolio of cholesterol-lowering foods – including nuts, soybeans and oatmeal – or to simply eat less saturated fat.
The researchers found that the portfolio dieters lowered their levels of "bad" LDL cholesterol by an average of 13% — significantly more than the low-saturated fat group.
More pain-free ways to drop cholesterol…
Plus the simplest way to lower blood pressure naturally…
Warm regards,
Christian Goodman