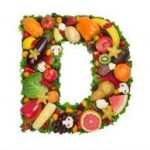 The "Sunshine Vitamin," vitamin D, may help prevent and reverse type 2 diabetes, a new paper published out of Tufts University found. In the study, researchers followed vitamin D levels in a group of 2,000 people with pre-diabetes –a condition where blood sugar is high but not high enough to be considered diabetic.
They found that those with the highest levels of vitamin D in their blood had a 25 percent lower risk of developing diabetes than those with low vitamin D levels. These results have important implications for those already with diabetes. As well, the research team found a clear link between blood sugar control and vitamin D. Getting more vitamin D into your body through sunlight, supplements or food may help your body reduce its resistance to insulin.
A diabetes cure in 21-days? Believe it…
To Your Health,
Jodi Knapp
But first: What did you think of this article? Do you have a personal experience related to this? Please leave a comment and join the discussion in the Facebook Comment section below.
And I'd really appreciate it if you also click the Facebook button above to share this articles with your friends.